OK so I am not generally a hater...OK well not all the time :)

More often than not I disagree with the 'Hot and Not' features in most magazines and after seeing the BAFTA red carpet I just had to give my own little commentary.


This year's BAFTAs have left me gobsmacked and here is why!
Jonah Hill - If it is too small don't wear it especially not on a red carpet where you will most certainly be photographed!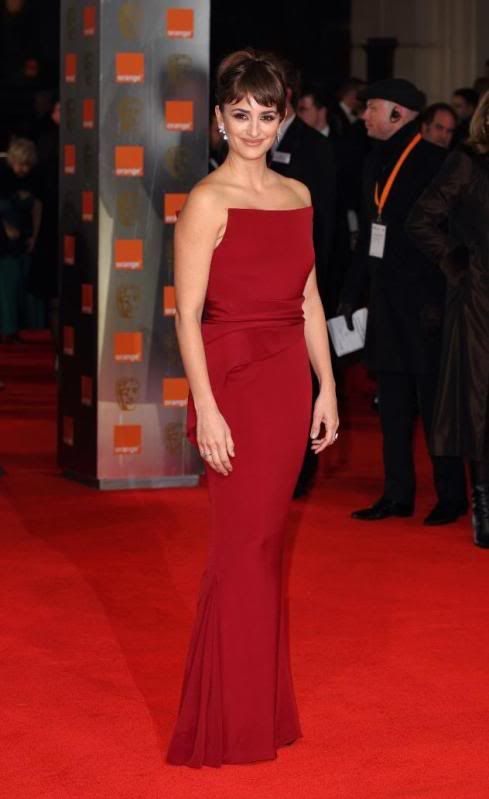 Penelope Cruz - I don't know how this got on the best dressed list...I can see what you were going for and waist down it looks lovely however this does nothing for your bust. I can see side boob but not cleavage. They just look flat. A big no from me.
Hayley Atwell - The colours, the fabric and the fit are just all wrong for you. Including the length and the nude pointy shoes. If you are going to do block colours follow it through into your accessories. By pairing a crystaly clutch, earrings and cuff with the taffeta of the dress it just looks too old lady.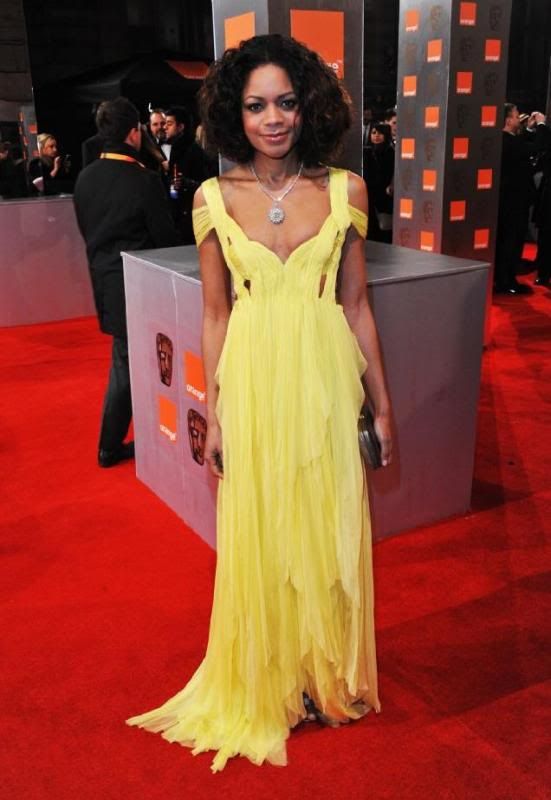 Naomie Harris - Love the colour but this dress just screams summer not middle of winter red carpet. Also what is going on with your cleavage girl?
Edith Bowman - It looks like she is wearing a nightgown with dish washing gloves. First rule of wearing gloves is to make sure they fit properly. At least she has the right hair for the dress pity she chose the wrong dress.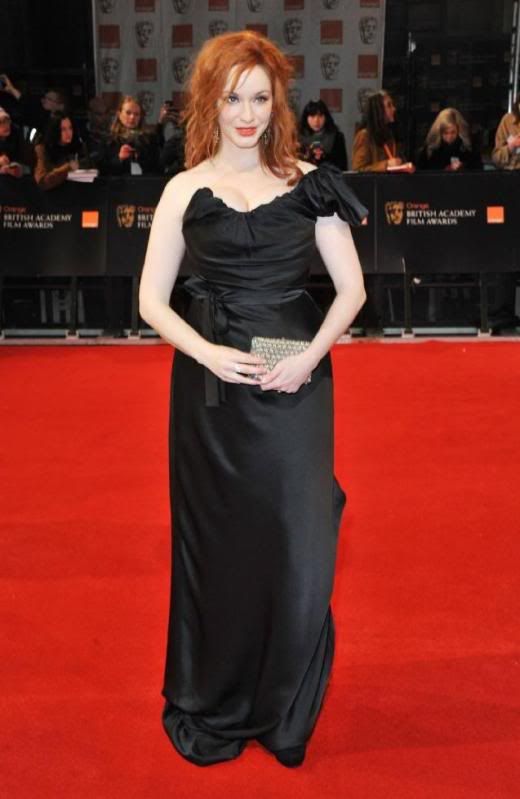 Christinna Hendricks - You've got a body however this dress makes you look like you've let yourself go. Add in the hair and it looks like you've been through the tumble dryer. I know you can do better!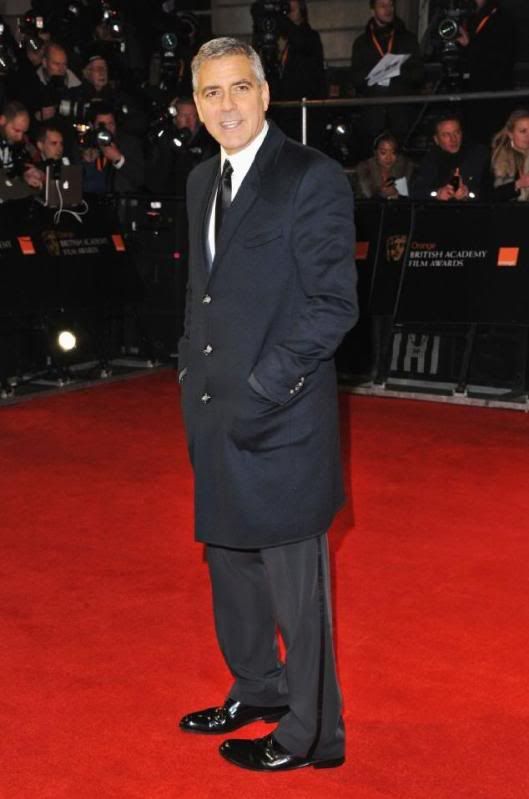 Geroge Clooney - George my boy did you get this out of your grandfathers closet? Take your hands out of your pockets and stand up straight!
Elsa Pataky - If you were 40 and pregnant I might let you get away with this one....might.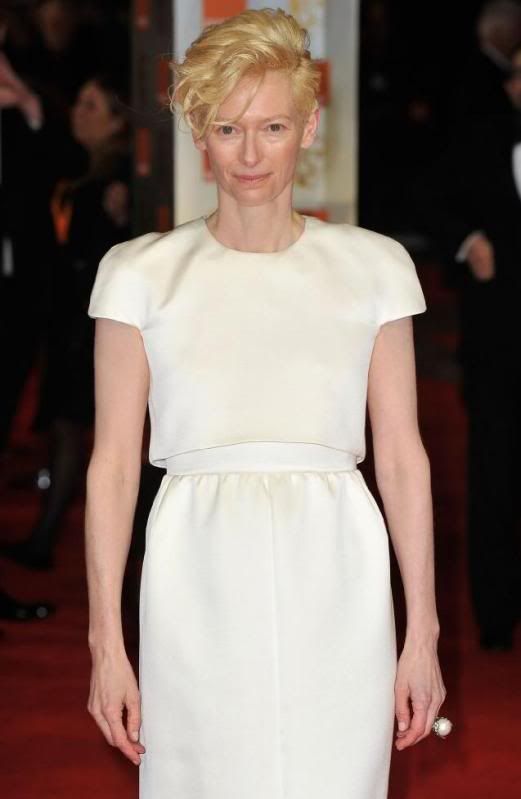 Tilda Swinton - How did this get best dressed? It looks like she is wearing a singlet underneath to hide her midriff. I do like the ring though :)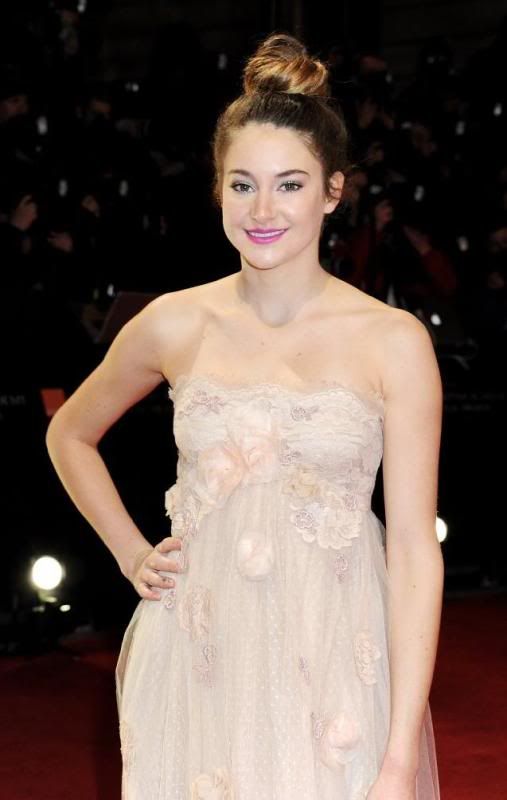 Shailene Woodley - This is just too pale for her and her hair looks like she didn't have time to do it so she has just shoved it up in a bun. I get the pink lippy but it should have been more of a candy pink rather than a pop pink.
Jessica Brown Findlay - I would really like to see Jessica in some higher heels as I feel the dress is dragging a little too much which can change the look from elegant to frumpy very quickly.This isn't the best but she is doing better than all the above. She has done the right thing by going for a colour earring however they need to be bigger so they stand out more. I also think some more colour was needed in this outfit so no comparisons to Morticia Adams can be made. A jewel toned cocktail ring or clutch would have worked
well.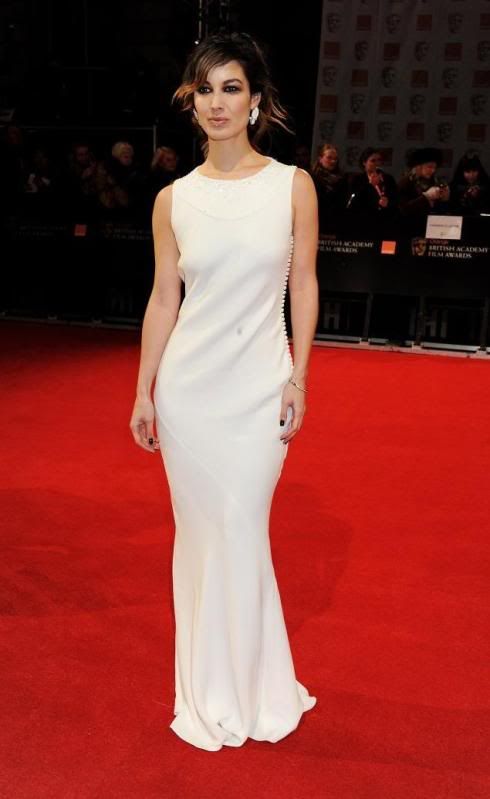 Bérénice Marlohe - Finally someone who know what she is doing!!!! Gorgeous and beautifully understated. The silhouette suits
Bérénice's body and her accessorising is just spot on. The black nails work perfectly with her makeup and hair. Yay!